We welcome you to participate in this vibrant community of faith.
Presbyterian Church of Bella Vista
Visit our church in person!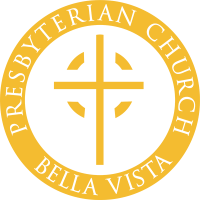 Live-streaming on Sundays!
Christian Education – Sundays 8:30 A.M.
Traditional & Online Service – Sundays 10:00 A.M.
Ah, Sovereign LORD, you have made the heavens and the earth by your great power and outstretched arm. Nothing is too hard for you.
School supplies for the Gravette School District
It's that time of year again to start collecting needed school supplies for the Gravette School District. We will be collecting items through August 7th. A list of needed items is located at the Information Center. Also, if you would like to contribute and not purchase supplies, just make your checks payable to PCBV (earmarked "School Supplies") and Missions will gladly do the shopping for you. — Missions
Fiskar Blunt-Tip Scissors
No. 2 Pencils
Individual Pencil Sharpener
Black Dry Erase Markers
Hand Sanitizer
Sharpies
Headphones
Tissues
3 Prong Folders (Blue & Orange)
Quart Size Resealable Bags
Gallon Size Resealable Bags
Glue Sticks
Plastic Pencil Boxes
Disinfectant Wipes
Composition Journals
1 Inch 3-Ring Binders
Zipper Pouch for 3-Ring Binder
Colored Pencils
Yellow Highlighters
Water Bottle with Lid
**If you prefer, you can make a check payable to PCBV, earmarked "School Supplies", and Missions will do the shopping for you.**