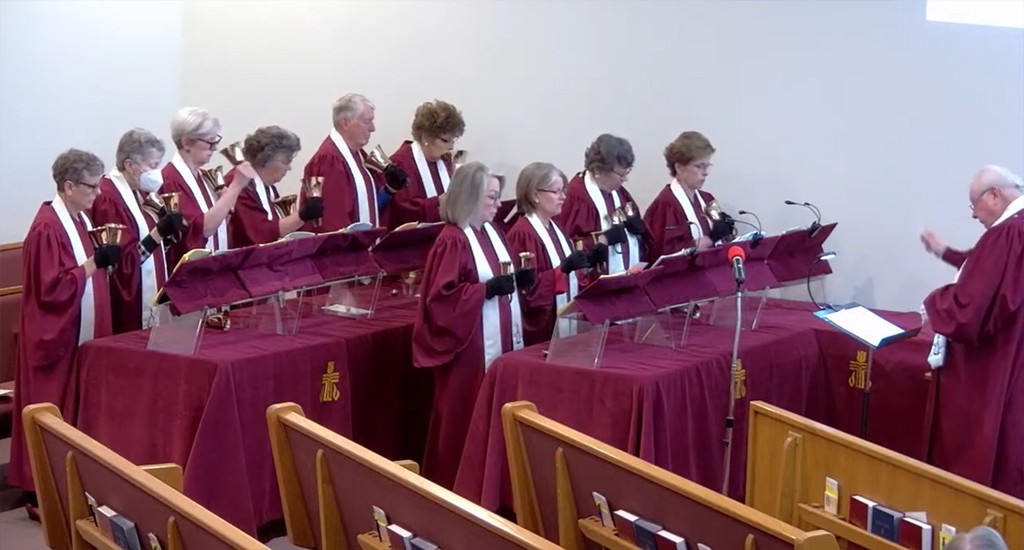 Our Bell Choir plays on a 3 octave set of Schulmerich Handbells and a 3 octave set of Mahlmark Chimes. Anyone who is interested and can read music reasonably well is invited to join this special group. The bells participate in the church service approximately six times a year and rehearse each Wednesday evening.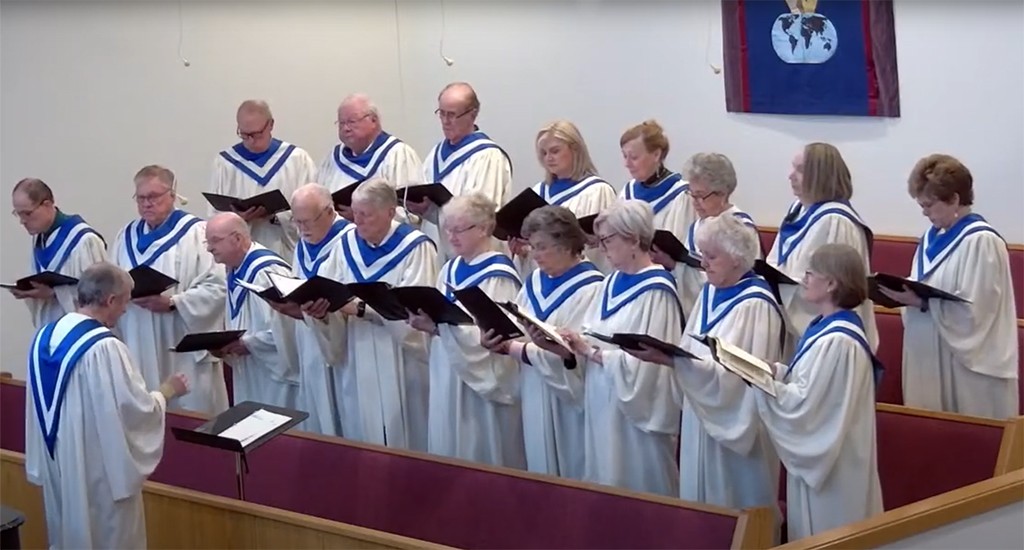 The Chancel Choir is a most important part of our church service. Not only do they provide inspirational anthems each Sunday, but also lead the congregation in hymn singing and special liturgical passages. The choir rehearses on Wednesday evenings throughout the year, except in August.
Music Director - Bud Clark
Bud has been a music director for thirty-nine years. Eighteen of those years were in public schools throughout Missouri, and twenty-one years at Missouri Southern State University in Joplin, Missouri, where he was Director of Choral Studies and Music Department Head.
During those thirty-nine years of teaching, Bud was Minister of Music for thirty-five of those years at various churches throughout Missouri. 
Bud is presently one of the choral director and baritone singer for the Singing Men of Arkansas. He and his wife Christy, who is also a music teacher, are delighted to be a part of the wonderful, caring family of the Presbyterian Church of Bella Vista. AR.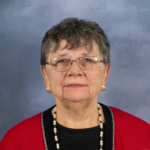 Gail Knudsen, pianist/organist, has been involved with church music for much of her life. Piano lessons beginning at the age of 7 have given much joy to her over the years. She also gave piano lessons for about 20 years while living in Minnesota. Gail grew up near Rochelle, Il, graduating from high school and continuing on to receive her BS degree in Business Education (BC – Before Computers!) from Manchester College in North Manchester, IN. After moving from Owatonna, MN to Bella Vista in 2000, Gail became the organist at PCBV in 2003. She plays for Sunday services as well as accompanying the choir and other musical events. Having "something to practice" helps keep Gail's fingers nimble!
Bells Director - Steve Knudsen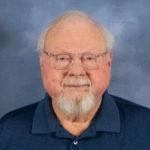 Steve Knudsen, the Bell Choir Director, has been involved with music his entire life. After receiving his BS & MS degrees in music education from Mankato State College in Mankato, MN, he began his teaching career in Cleveland, OH, where he and his wife, Gail, met. One of his career highlights was singing with the Cleveland Orchestra Chorus under the baton of Robert Shaw and performing at Carnegie Hall in New York. 1968 found the Knudsens moving from Ohio to MN where he taught elementary music, first in Arlington and then Owatonna. During this time he had a variety of choir positions, and retirement to BV provided additional opportunities including the Bell Choir, his current position.
"Holy Ground" Performed by Christy Clark & Jeff McCune.